What is VR and why should we care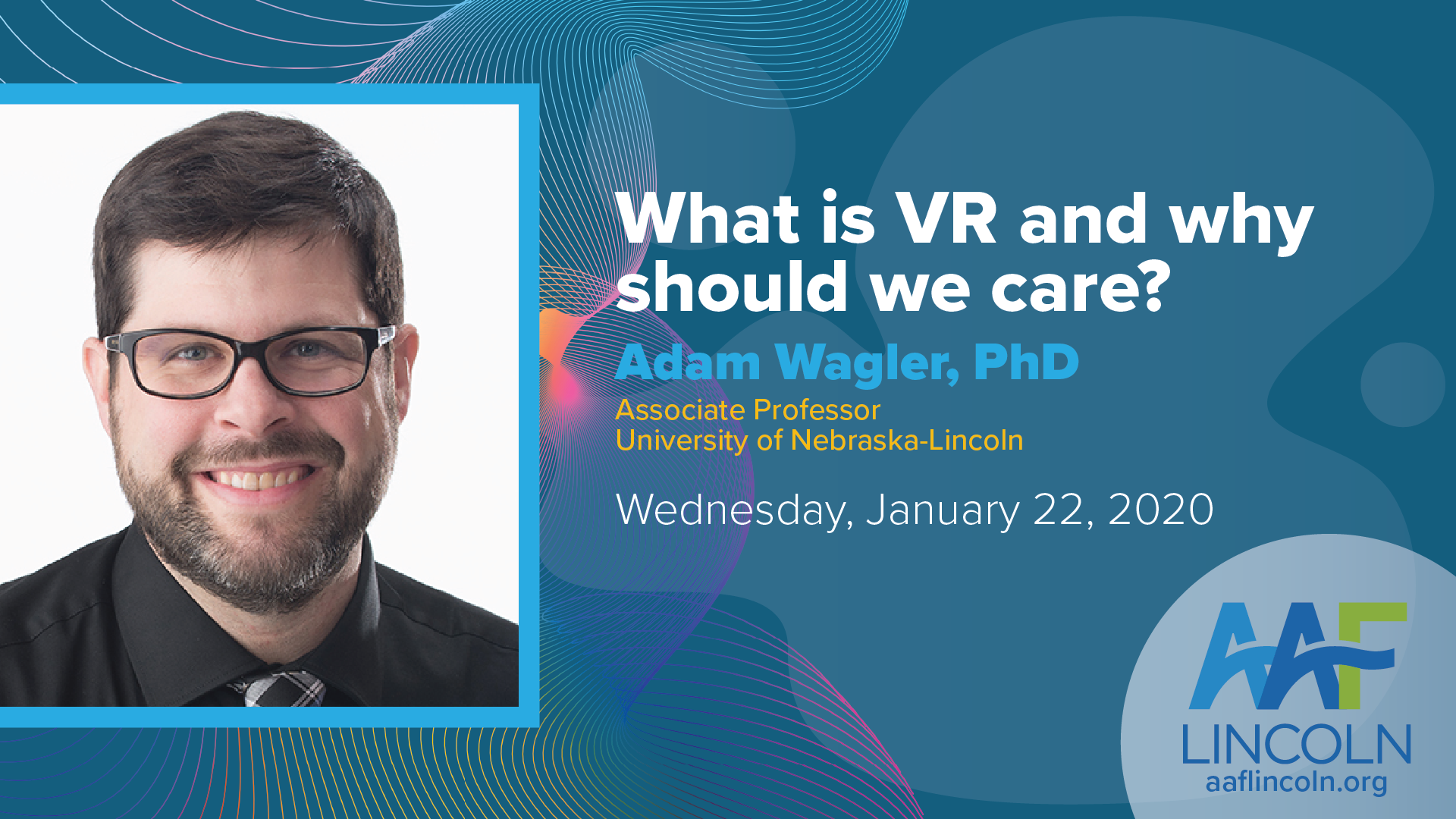 New technology evolves every day. It is tough to keep up. Understanding its impact and where to focus is challenging. Virtual Reality (VR) has emerged as a viable platform as more headsets are available and immersive content produced. These platforms afford us new opportunities to provide our audiences with experiences that aren't usually possible. From driving a concept car to transporting people to locations far removed in both space and time. Sounds futuristic? It's happening with VR opening up a whole new realm of possibilities in our industry where audiences can experience environments, products, and stories in a new, immersive way. Come learn about ways brands are using Virtual Reality. After the presentation, you will have the opportunity to experience various VR applications.
Presented by Dr. Adam Wagler from UNL's College of Journalism and Mass Communications.
Adam Wagler, Ph.D., is an associate professor of advertising and public relations at UNL. He is an Adobe Education Leader, Apple Distinguished Educator, and has been working with VR for the last five years to find ways communicators can build experiences for audiences. Adam teaches design, development, and strategy courses using both interactive and traditional media. His professional background and research interests revolve around interactive media in communications, owned media using emerging technology and instructional design. Six years of professional work has been supplemented by a number of grant projects at UNL building websites, mobile apps, and other digital projects.