Right Time, Right Place Marketing with Google Ads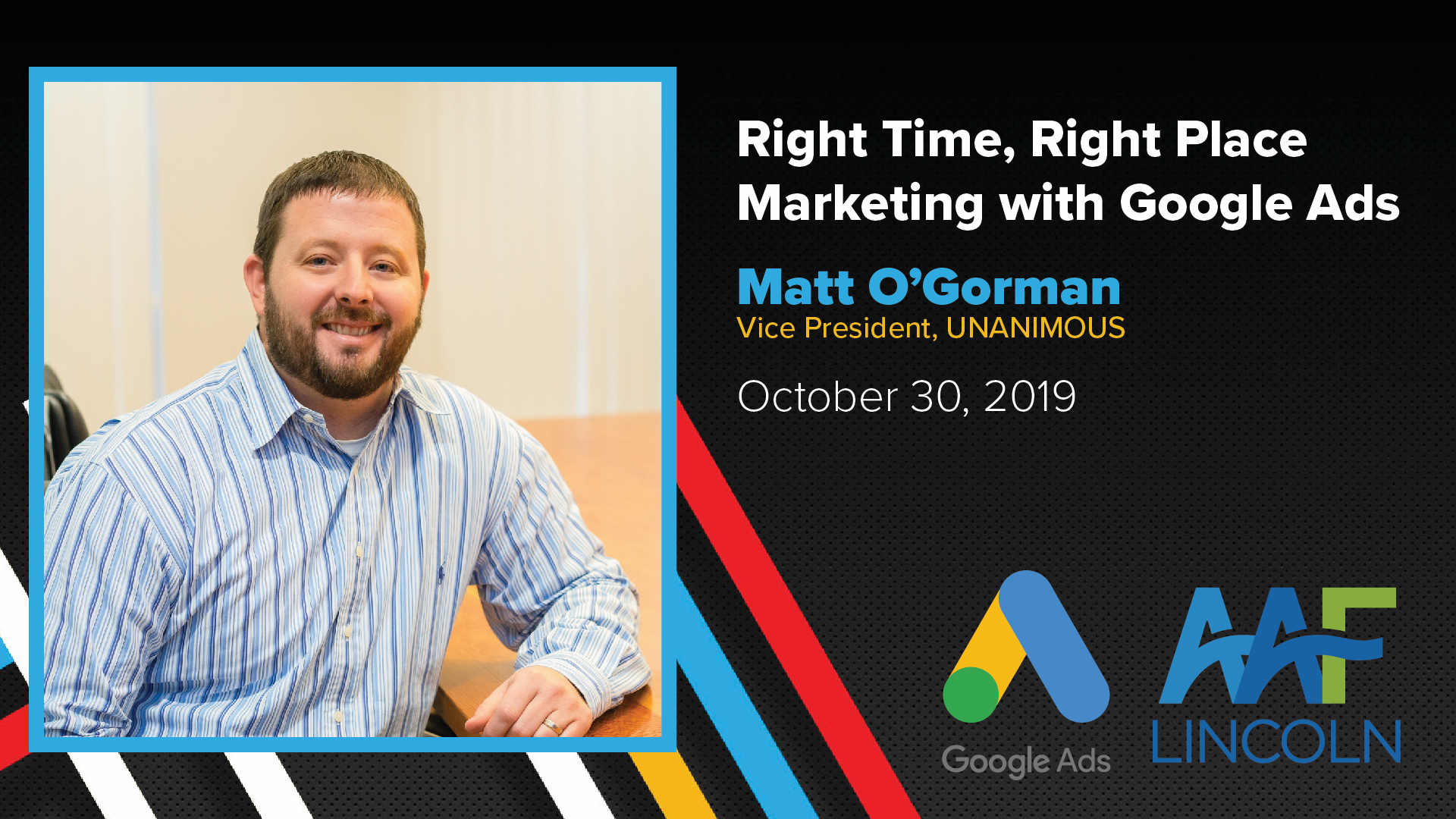 Every day, companies are striving to get noticed by the right customers at the right time. Google Ads is a pay-per-click advertising strategy that can have an immediate and positive impact for brands. However, staying well-versed on new features, policies, and platform changes is a never-ending process. This presentation will explain the foundational elements of Google Ads, with a focus on search and display campaigns. By the end, you will take away information about concepts and terminology, campaign planning and setup, conversion tracking, and how to analyze performance and refine your efforts. This breakout session is for small and large organizations looking to maximize their marketing spend in a way that's flexible, measurable, and most importantly, effective.
Presented by Matt O'Gorman from UNANIMOUS.
Networking starts at 11:30am.
Lunch and presentation starts at 12pm.
Matt plays a critical role at UNANIMOUS, working strategically and collaboratively with clients to help achieve their marketing goals. With a true passion for marketing, creative design, and technology, he is consistently on the cutting edge of the newest and latest marketing trends. Need help on a campaign or website? Matt is well-versed in SEO, page-rank, bounce-rate, ROI and media placement, just to name a few and is Google certified in Search & Display. Matt has been pivotal in building and maintaining relationships with a number of UNANIMOUS clients spanning several years.
Matt received a bachelor's degree of science in business administration from the University of Nebraska-Lincoln and has nearly fifteen years of agency experience. Starting out as an account executive, he quickly worked his way up to the vice president and is crucial in helping the UNANIMOUS team stay on task and deliver the best results and websites.