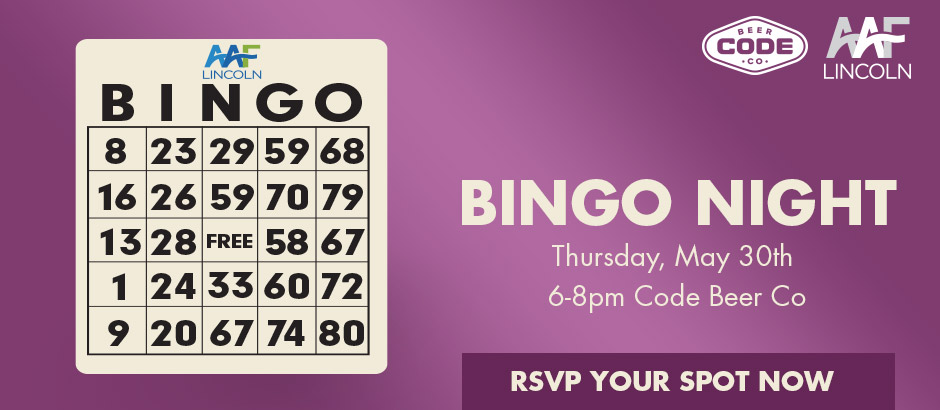 Do you like beer and bragging rights? Wrangle a group of your closest cohorts and register today for Bingo Night!
Comedian Beth Muehling, from the improv group, LYP Schtick will be calling the games. It all goes down Thursday, May 30th at Code Beer Company from 6 - 8pm. We'll provide the fun and prizes. Best of all - proceeds will benefit SELFid.
Here's the plan --
6:00 pm Check in
6:15 pm Play 3 rounds of bingo
7:00 pm SELFid presentation
7:15 pm Play 2 more rounds of bingo
8:00 pm Award prizes and take pictures!
Entry is $10 for AAF members, $15 for non-members. Dabbers and delicious drinks will be for sale! Win prizes throughout the night and a cash prize on the final blackout game!
Can't make it? Please consider donating to SelfID on their Give to Lincoln page: https://www.givetolincoln.com/nonprofits/selfid