2016 Winterfest Ales & Auction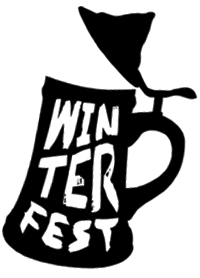 When:
Saturday, January 23rd, 7:00-9:30pm
Where:
Holiday Inn
141 North 9th Street, Lincoln, NE
Don't miss the last blowout party of the season! Tickets for Winterfest Ales & Auction will be available soon. Bring your friends and coworkers for one of the city's most anticipated beer tasting and silent auction events.
Beer and food vendors for this year include Dempsey's Burger Pub, Fuehrer's Cheespred, Grateful Greens, C.Berry's, Double Eagle, Empyrean Ales, Blue Blood, K&Z Distributing, SchillingBridge, Ploughshare Brewing Company, Modern Monks, Zipline Brewing, Lucky Bucket, Lincoln Lagers, Boulevard, Spilker Ales, State Distributor, and Thunderhead.
In addition to the tasty brews and eats, you can bid on some great silent auction items and enjoy live music!
A portion of the proceeds support Men with Dreams where there mission is to create an environment of excellence, personal significance and achievement for our youth. Last year's event drew almost 600 people, so get your tickets today at any Lincoln T.O. Haas Tire & Auto location!
Tickets:
Available at all Lincoln T.O. Haas Tire & Auto locations.
Advance - $30
At the door - $35
Big thanks to this year's sponsors!