AAF Lincoln August Professional Development Meeting
---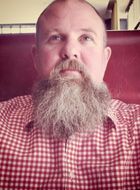 Speaker:
Matthew Luken, Aimia
When:
Thursday, August 21st
11:45a.m.  - 1p.m.
Topic:
"User Experience (UX) Design"
Swirling in the noise of the internet and the chatter of the blog-o-sphere we are hearing lots about User Experience (UX) Design - the discipline responsible for designing how a person feels about a product, system or service.  Is this a new discipline, the latest trend or something more?  Is UX only in the digital & interactive realm or does this discipline extend beyond what everyone is buzzing about?  Can User Experience be leveraged to drive results by putting users at the heart of the matter? Can you take up the challenge or do you need to be an expert?   Join Matthew Luken, User Experience Director at Aimia and Interactive Media Instructor, for a brief presentation about UX, why its important, and examples of UX in today's world, followed by a round table discussion led by the audience   Let's have a conversation about how you can leverage User Experience Design in your work and discuss a better approach to put users back at the center of what we do.
Speaker Bio:
Matthew Luken leads the User Experience practice for Aimia in the US Region and is the principle UX product designer at the global level.  He is responsible for ensuring products, printed pieces and websites are designed to enable maximize user interaction and the development teams to build global products with aesthetic appeal and high usability. Prior to joining AIMIA, Matthew served as a Service and User Experience Designer for Delta Air Lines / Northwest Airlines on their second largest website, along with Process Engineering and Quality over his 20+ year career with such companies as Bank of America and the FAA.  Matthew also has been teaching Interactive Media at the college level for several years, in addition to being a partner at his own award-winning design firm. He holds two Masters of Science from Embry-Riddle Aeronautical University
Location:
Embassy Suites
1040 P Street, Lincoln, NE

Cost:
Members: $16 (students) or $19 (professionals)
Non-Members: $20 (students) or $30 (professionals)