2016 Silver Medal Winner
Don Rabbe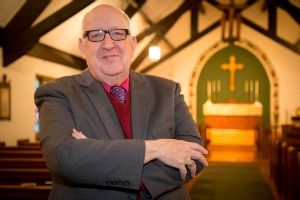 The American Advertising Federation of Lincoln is pleased to present the 2015-2016 Silver Medal Award for outstanding contributions to the advertising profession and the community to Don Rabbe.
From 1978 through 1986, Don worked as a Communications and Public Relations Director for various electric utility agencies in Nebraska and Minnesota. He served on regional and national customer relations committees as well. He spent 15 years as Editor and Publisher of the Episcopal Diocese of Nebraska monthly magazine, The Nebraska Episcopalian.
In 1987, Don joined the Advertising Federation. His work began by leading club projects, planning socials, and fundraising. His investment in the organization was unwavering. Don was invited to serve as a board member from 1993-1994. His involvement grew to include the positions of Newsletter Chairman, Government Affairs Chairman, Education Chairman, Treasurer, Secretary, 2nd Vice President, 1st Vice President, President and Chairman of the Board in 2002.
As President, in the early 2000s, Don led the Federation to win several first place awards in the District 9 Club Achievement competition as well as many other distinguished honors. Don's contributions reach farther than the advertising world and include educational programs. At Hastings College, Don and Sherma Jones helped begin a student Ad Club. For a number of summers, Don was the "designated" van driver on trips to the 9th District board member training located at the Lake of the Ozarks. Still, he has many hilarious stories and lasting memories of the Ad Club.
From 1991 until 2011, he was a certified mentor in an Education for Ministry Program for the Episcopal University of the South in Sewanee, Tennessee, where he led weekly seminars throughout the school year. Don has also dedicated his time to local high schools in Lincoln, Nebraska, including Lincoln Southwest and North Star High Schools. He was a Junior Achievement (JA) volunteer for more than four years. He led classes in Business Ethics, a JA Company Program and a Career Success class. For a period of time, Don was a caregiver at the Tabitha Hospice and now continues to give his time to those at The Monarch Hospice with his wife, Linda.
The American Advertising Federation of Lincoln is privileged to recognize Don Rabbe's commitment and achievements by presenting him the Silver Medal Award.