Project Manager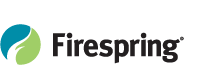 Looking for a new gig? You're in luck.
Firespring, one of Nebraska's fastest-growing companies, is looking for a tech-savvy, fast-movin' engineer to join our Lincoln team. In corporate speak, we provide an unmatched range of integrated print, creative, website and IT solutions in addition to subscription-based software and turnkey marketing tools. But nobody gets excited about corporate speak, so here's the real scoop.
Located in Omaha and Lincoln, Nebraska, we bask in the Silicon Prairie.
Firespring only hires passionate, ambitious people—the type that will "bring it" every day.
We work hard, we play harder.
Once a year, we shave our heads together. (An optional activity, of course.)
Inc. Magazine named Firespring one of the "50 Best Workplaces" in America. We like them too.  
We love to give back to the community. In fact, every full-time Firespringer receives a paid day off every month to volunteer for a nonprofit organization of their choice.
We serve nearly 8,000 brands, businesses and nonprofits in all 50 states and 11 countries across six continents. I guess you can say we get around.
That's the skinny on who we are. Now we want to tell you about who we're looking for.
Job Description
If you like to have a few balls in the air and get satisfaction for keeping them there, then this job's gonna be your thing. As part of our software as a service team, SaaS for short, you'll be working with clients to solve their issues and coordinating their projects on our proprietary software platform to ensure they get done efficiently and on time.
You've got to be fast on your feet, always two steps ahead of our clients, without breaking a sweat and with a smile on your face. They can hear those smiles through the phone.
Sound like you? Perfect! Read on.
Qualifications
Find yourself organizing your own organizing.
Troubleshooting and creative problem solving is how you roll.
Can juggle more than the average juggler, figuratively.
Quality is job one, and two, and three.
Late for you is five minutes early.
Strong written and verbal skills.
Persistent and task-oriented.
You gotta be able to move that occasional elephant in our three-ring circus.
Know how to strike a fun/work balance.
Tasks and Responsibilities
Provide personalized client training, support and creative solutions to clients about their products.
Rapidly respond to and resolve customer issues.
Find creative ways to coordinate and get projects done.
Record all client-related correspondence so we know what we've done to help.
Consult with clients to maximize the use of our products.
Consult with other teams internally.
Smile when talking with clients—and team members.
Preferred Qualifications
Do you have an eye for design and a passion for fonts? How about understanding the difference between crops and bleeds? Can you rattle off different file types and know which are better for web vs. print? If the answer is yes, you're likely at the top of the pile.
Compensation and Benefits
Salary—You don't need to go to the grocery store to bring home the bacon. We reward candidates who wow us by offering competitive pay.
Vacation—Paid holidays are a no brainer, but how does unlimited, paid vacation sound? Too good to be true? It's not. Salaried employees of Firespring are encouraged to take what they need when it comes to vacation and sick time.
401(k)—Your parents preached about the importance of saving. Now we're helping you get it done. Firespring provides professional financial advisors who will help you make a plan and guide your investments.
Fun—Millions of people go to work, punch the clock from 8 to 5 and hate every moment of it—that's not the case here. We have an indoor slide, a game room that includes shuffleboard, a pool table, a foosball table, a ping pong table and more. To put it mildly, we're serious about having fun.
Miscellaneous Benefits—Not all benefits are about the Benjamins, baby. Some of the things you'll enjoy while working here include unlimited soda, tea, lemonade, and beer. And don't worry about your duds—business-casual is the dress code here. Still looking to make your cubicle-shackled friends jealous of your new gig? Our company-wide social and recreational activities are sure to do just that.
Ready to come aboard? Apply Here!
Please include a cover letter. Resumes without one won't be considered. Seriously.
While we genuinely appreciate your interest in employment with Firespring, we can only respond to the most qualified candidates.
Firespring is an EEO/AA employer.
We'll be in touch.