Production Summer Internship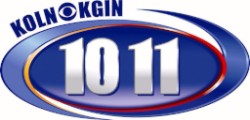 KOLN/KGIN-TV is accepting applications for a Production Summer Internship.
College-level applicants are welcomed, in an excellent learning environment for gaining valuable experience. Join the News Production Team at the top rated station group in the market, where locally-produced, live HD production is growing! This is an interactive, file- based, video production position, working in a state-of- the-art control center.
Intern applicants must be currently enrolled in a College or University. Hours typically entail 10-15 hours per week including weekends, early mornings or evenings depending on availability. This is an UNPAID INTERNSHIP and interns must be taking courses relevant to the area of interest.
An internship is not a guarantee of employment and does not include company benefits.
Please submit resumes electronially:
By email to hr@1011now.com
By fax to 402.467.9461
NO PHONE CALLS PLEASE
Only if you don't have electronic access, please mail your resume to or complete an application at:
KOLN/KGIN-TV
Attn: Human Resources
840 North 40th Street
Lincoln, NE 68503
Application Minimum Deadline: COB March 14, 2017
Application Maximum Deadline: COB June 1, 2017
KOLN/KGIN TV/Gray Television Group, Inc. is a drug-free company requiring pre-employment drug and background testing. KOLN/KGIN/Gray Television participates in E-Verify. EOE  Gray Television Group, Inc. is an equal opportunity employer and does not discriminate because of race, color, creed, religion, sex, national origin, age, physical handicap or marital status.  Discriminatory employment practices are specifically prohibited by the Federal Communications Commission.  If you believe your Equal Employment Rights have been violated, you may contact the FCC in Washington, D.C. 20054, or other appropriate state or local agencies.