IT Engineering Intern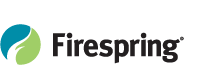 Looking for a new gig? You're in luck.
Firespring, one of Nebraska's fastest-growing companies, is looking for a tech-savvy, fast-movin' engineer to join our Lincoln team. In corporate speak, we provide an unmatched range of integrated print, creative, website and IT solutions in addition to subscription-based software and turnkey marketing tools. But nobody gets excited about corporate speak, so here's the real scoop.
Located in Omaha and Lincoln, Nebraska, we bask in the Silicon Prairie.
Firespring only hires passionate, ambitious people—the type that will "bring it" every day.
We work hard, we play harder.
Once a year, we shave our heads together. (An optional activity, of course.)
Inc. Magazine named Firespring one of the "50 Best Workplaces" in America. We like them too.  
We love to give back to the community. In fact, every full-time Firespringer receives a paid day off every month to volunteer for a nonprofit organization of their choice.
We serve nearly 8,000 brands, businesses and nonprofits in all 50 states and 11 countries across six continents. I guess you can say we get around.
That's the skinny on who we are. Now we want to tell you about who we're looking for.
Job Description
How do you know if you're a perfect fit for our technology team? You simply love technology and you are phenomenal at helping others with their problems. You get giddy at the thought of tearing apart a computer to add more RAM. You love it when your family members ask you to help them with their computer problems and the first thing that you do when you go home for Christmas is open up a browser and visit Ninite.
As a member of Firespring's IT Engineering Team, you'll be in great hands, being mentored by individuals who view technology and innovation as their passions. You will work closely with all departments across the company finding innovative ways for our employees to solve their technological problems and work more efficiently. At Firespring, IT is about more than installing software and fixing error messages. We love to find new and creative ways to solve our company's technical challenges and we promise that every day will present you with a new puzzle.
Still interested? Read on.
Qualifications
Looking for candidates with experience in some or all of the following disciplines:
Networking: Firewall configuration/concepts, VLANs, Trunking 802.1 q, etc
Microsoft: Active Directory/Group Policy, CIFS, MSSQL system administration
SaaS Software Support: G Suite, Office 365, Salesforce
Scripting: Powershell, Bash, VBScript, Python
Programming: PHP, Javascript, Ruby
Tasks and Responsibilities
Troubleshoot and fix computer, printer and other technical resources. If it plugs into the wall and its not working, then you'll be our go-to guru.
Build and deploy desktop computers and manage IT inventory.
Good understanding of client-server concepts will be needed to help develop and maintain some server applications.
Assist in setting up and operating switches, firewalls and wireless networks.
Some travel may be required, but don't worry, we won't send you out of state and if possible, we'll have you home in time for dinner.
Work closely with vendors and build relationships with our technical partners.
Bringing new technology/ideas to the table. Did you learn about a new technique or resource? We'd love for you to teach us too.
Preferred Qualifications
Pursuing a Bachelor's or Associate's Degree in Computer Science or Engineering, Information Systems, or a related field.
Two or more semesters of related technology coursework.
Strong oral and written communication skills.
Compensation and Benefits
Salary—Hourly, we like to take care of our interns and your parents will like that you don't need to hit them up…as much.
Hours—20 hours/week, flexible.
PTO—Not yet, rookie.
401(k)—See "PTO."
Fun—Millions of people go to work, punch the clock from 8 to 5 and hate every moment of it—that's not the case here. We have an indoor slide, a game room that includes shuffleboard, a pool table, a foosball table, a Ping Pong table and more. To put it mildly, we're serious about having fun.
Miscellaneous Benefits—Not all benefits are about the Benjamins, baby. Some of the things you'll enjoy while working here include unlimited soda, tea, lemonade and beer (of course only if of age). And don't worry about your duds—casual is the dress code here. Still looking to make your cubicle-shackled intern friends jealous of your new gig? Our company-wide social and recreational activities are sure to do just that.
Ready to come aboard? Apply Here!
Please include a cover letter. Resumes without one won't be considered. Seriously.
While we genuinely appreciate your interest in employment with Firespring, we can only respond to the most qualified candidates.
Firespring is an EEO/AA employer.