Front-End Engineer—SBF Team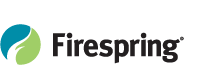 Looking for a new gig? You're in luck.
Firespring, one of Nebraska's fastest-growing companies, is looking for a tech-savvy, fast-movin' engineer to join our Lincoln team. In corporate speak, we provide an unmatched range of integrated print, creative, website and IT solutions in addition to subscription-based software and turnkey marketing tools. But nobody gets excited about corporate speak, so here's the real scoop.
Located in Omaha and Lincoln, Nebraska, we bask in the Silicon Prairie.
Firespring only hires passionate, ambitious people—the type that will "bring it" every day.
We work hard, we play harder.
Once a year, we shave our heads together. (An optional activity, of course.)
Inc. Magazine named Firespring one of the "50 Best Workplaces" in America. We like them too.  
We love to give back to the community. In fact, every full-time Firespringer receives a paid day off every month to volunteer for a nonprofit organization of their choice.
We serve nearly 8,000 brands, businesses and nonprofits in all 50 states and 11 countries across six continents. I guess you can say we get around.
That's the skinny on who we are. Now we want to tell you about who we're looking for.
Job Description
Front-End Engineer—pretty straight forward, don't you think?
But Firespring looks for something different in the engineers we hire. We're looking for someone who is passionate about web design and development. As mentioned in the job title, you will be working with our SBF team. Not abbreviated, the St. Baldrick's Foundation, a nonprofit aimed at raising funds to help find cures for childhood cancer. That's right, we have whole team dedicated to this organization. And you will be a part of it. Pretty cool, right? In addition to producing some stellar code, our engineers work in a highly collaborative environment. Our average day is spent coding, interacting, joking around and exceeding the expectations of our clients. In our opinion, that's the perfect workplace.
If you agree, read on.
Qualifications
Experience with writing modern HTML and web views using PHP and/or Ruby.
Experience with CSS preprocessors like LESS and SASS.
Solid understanding of JavaScript and JavaScript best practices with and without the use of jQuery or other libraries.
Adept at converting "page-ready" art into accurate HTML layouts.
Eye for detail and ability to make smart design adaptions
Solid understanding of cross-browser compatibility, including mobile.
Working knowledge of JavaScript, jQuery, PHP/Ruby.
Experience with responsive design techniques.
Must be a self-motivated, resourceful learner.
Work well in a collaborative setting on simultaneous projects.
Knowledge of a file repository, such as GIT.
Knowledge of coding for browser performance.
Ability to follow defined processes.
Day to Day Tasks and Responsibilities
Produce working HTML & CSS web pages from PSD designs using LESS/SASS and Ruby/PHP.
Troubleshoot HTML & CSS for browser display issues.
Produce innovative solutions using modern JavaScript techniques.
Work with team members to complete tasks by defined deadlines.
Bonus
A deeper understanding of Ruby and Rails.
On trend with new frontend technological developments.
Confidence to make architectural decisions in regards to new front end technologies.
Compensation and Benefits
Salary—You don't need to go to the grocery store to bring home the bacon. We reward candidates who wow us by offering competitive pay.
Vacation—Paid holidays are a no brainer, but how does unlimited, paid vacation sound? Too good to be true? It's not. Salaried employees of Firespring are encouraged to take what they need when it comes to vacation and sick time.
401(k)—Your parents preached about the importance of saving. Now we're helping you get it done. Firespring provides professional financial advisors who will help you make a plan and guide your investments.
Fun—Millions of people go to work, punch the clock from 8 to 5 and hate every moment of it—that's not the case here. We have an indoor slide, a game room that includes shuffleboard, a pool table, a foosball table, a ping pong table and more. To put it mildly, we're serious about having fun.
Miscellaneous Benefits—Not all benefits are about the Benjamins, baby. Some of the things you'll enjoy while working here include unlimited soda, tea, lemonade, and beer. And don't worry about your duds—business-casual is the dress code here. Still looking to make your cubicle-shackled friends jealous of your new gig? Our company-wide social and recreational activities are sure to do just that.
Ready to come aboard? Apply Here!
Please include a cover letter. Resumes without one won't be considered. Seriously.
While we genuinely appreciate your interest in employment with Firespring, we can only respond to the most qualified candidates.
Firespring is an EEO/AA employer.
We'll be in touch.