Front-End Web Development Intern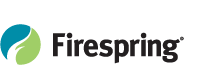 Looking for a new gig? You're in luck.
Firespring, one of Nebraska's fastest-growing companies, is looking for a tech-savvy, fast-movin' engineer to join our Lincoln team. In corporate speak, we provide an unmatched range of integrated print, creative, website and IT solutions in addition to subscription-based software and turnkey marketing tools. But nobody gets excited about corporate speak, so here's the real scoop.
Located in Omaha and Lincoln, Nebraska, we bask in the Silicon Prairie.
Firespring only hires passionate, ambitious people—the type that will "bring it" every day.
We work hard, we play harder.
Once a year, we shave our heads together. (An optional activity, of course.)
Inc. Magazine named Firespring one of the "50 Best Workplaces" in America. We like them too.  
We love to give back to the community. In fact, every full-time Firespringer receives a paid day off every month to volunteer for a nonprofit organization of their choice.
We serve nearly 8,000 brands, businesses and nonprofits in all 50 states and 11 countries across six continents. I guess you can say we get around.
That's the skinny on who we are. Now we want to tell you about who we're looking for.
Job Description
Front-End Web Development Intern—pretty straight forward, don't you think?
But Firespring looks for something different in the interns we hire. In addition to producing some amazing websites, our interns build on their skillset daily. Our average day is spent coding, learning, playing and exceeding the expectations of our clients. We are looking for problem-solving extraordinaires to report to our offices in Lincoln, NE. (Nerf wars are more fun in person.)
Qualifications
Strong skills using Adobe Creative Cloud. You'll be asked to "Photoshop it."
Experience coding HTML & CSS.
Basic understanding of JavaScript and PHP.
Self-motivated and resourceful at technical problem solving.
Lifelong learner—keeping up-to-date with coding standards is expected.
Ability to follow defined processes.
Work well under pressure of deadlines.
Have a hawk-eye for details.
Quality is job one, and two and three. (Saved the most important for last.)
Tasks and Responsibilities
Code HTML & CSS.
Utilize SASS to customize themes.
Assist our project managers in getting new client sites set up.
Troubleshoot HTML & CSS for display issues and browser compatibility.
Work independently and with team members to complete tasks by defined deadlines.
Communicate directly with project managers to clarify client needs/requests.
Compensation and Benefits
Salary—Hourly, we like to take care of our interns and your parents will like that you don't need to hit them up…as much.
Hours—20–25 hours/week, flexible.
PTO—Not yet, rookie.
401(k)—See "PTO."
Fun—Millions of people go to work, punch the clock from 8 to 5 and hate every moment of it—that's not the case here. We have an indoor slide, a game room that includes shuffleboard, a pool table, a foosball table, a Ping Pong table and more. To put it mildly, we're serious about having fun.
Miscellaneous Benefits—Not all benefits are about the Benjamins, baby. Some of the things you'll enjoy while working here include unlimited soda, tea, lemonade and beer (of course only if of age). And don't worry about your duds—casual is the dress code here. Still looking to make your cubicle-shackled intern friends jealous of your new gig? Our company-wide social and recreational activities are sure to do just that.
Ready to come aboard? Apply Here!
Please include a cover letter. Resumes without one won't be considered. Be sure to include examples of sites or projects you've worked on. We'd love to nose around in your CodePen.
While we genuinely appreciate your interest in employment with Firespring, we can only respond to the most qualified candidates.
Firespring is an EEO/AA employer.