Digital Content Producer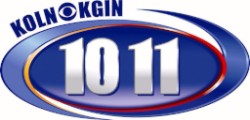 1011 News is accepting applications for a full-time Digital Content Producer in our Lincoln newsroom. If you are a tech-savvy individual looking to get your foot in the door in the news industry, this is a position for you! The Digital Content Producer has general responsibility for maintaining and enhancing the stations webchannels and social media platforms which involve newsrooms in Lincoln, Hastings, North Platte and Scottsbluff, Nebraska. The person is responsible for posting accurate, relevant, timely news in a compelling, engaging and interactive way to our audiences. The Digital Content Producer will find ways to incorporate web and social elements in newscasts. This position involves strong news judgment along with high levels of creativity, communication and professionalism.
Duties include, but are not limited to: enhancing existing content generated by the newsroom into compelling digital journalism by using slideshows, videos, links, polls, live streams, live chats and other features to tell the story. Work with newsroom colleagues in various locations to identify and promote upcoming content on different media platforms. Monitor the webchannels and social media platforms for KOLN/KGIN-TV, KSNB- TV, KNOP/KNPL/KIIT-TV and KNEP-TV. Gather news/breaking news with mobile video equipment. Help generate ideas for digital content and understand methods of maximizing reach through social media.
Skills/Qualifications include: media-related bachelor's degree or equivalent job experience in journalism, ability to cover news independently, accurately creatively and quickly under deadline pressure, and understanding of web and social media best practices. News judgment, decisiveness, strong ability to handle/meet deadlines, exceptional writing/grammar skills, knowledge of AP style, working knowledge of new media, and willingness to take direction as a team player are essential. Must be highly motivated and a self starter, have the ability to adapt and learn with the rapid pace of changes to the competitive digital environment. Must maintain a permanent residence within 30 minutes of station.
Submit resume, cover letter and examples of web story and social media posts indicating which position applied for to:
Online at Gray.TV, Careers tab
By email to hr@1011now.com
By fax to 402.467.9461
NO PHONE CALLS PLEASE
Only if you don't have electronic access, please mail your resume to or complete an application at:
KOLN/KGIN-TV
Attn: Human Resources
840 North 40th Street
Lincoln, NE 68503
Application Minimum Deadline: COB December 30, 2016
Application Maximum Deadline: COB January 13, 2017
KOLN/KGIN TV/Gray Television Group, Inc. is a drug-free company requiring pre-employment drug and background testing. KOLN/KGIN/Gray Television participates in E-Verify. EOE  Gray Television Group, Inc. is an equal opportunity employer and does not discriminate because of race, color, creed, religion, sex, national origin, age, physical handicap or marital status.  Discriminatory employment practices are specifically prohibited by the Federal Communications Commission.  If you believe your Equal Employment Rights have been violated, you may contact the FCC in Washington, D.C. 20054, or other appropriate state or local agencies.